Cost of a Visit to Salisbury
Salisbury is much cheaper than London, everything from accommodation through to meals will be significantly less than the prices paid for in central tourist London where most visitors to England start their holiday from.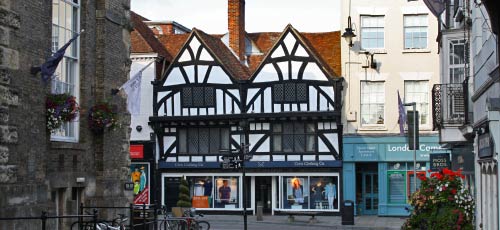 The historic centre of Salisbury
Budgets and Costs for Holiday to Salisbury
The largest expenditure will be the accommodation but luckily for the size of the city there is a good range of hotels and even a hostel. Budget travelers will tend to stay in the great YHA Salisbury which has dorm rooms (£18) and private singles (£25) while private doubles (£48) touches on the lower end of the mid range hotels that start from £50. There are approximately 10 mid price hotels in Salisbury ranging from £50-80 per night and keeping with Salisbury's traditional feel most are small and family run.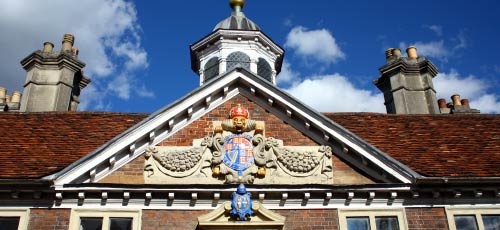 The second largest expense will be meals and food. Here again Salisbury has a wide selection of standards ranging from eat as much as you can Chinese or India buffets through to 5 star fine dining. The larger restaurants chains tend to be clustered in the centre of the city while small independent restaurants are located towards the train station. Lunch is a much better time to eat as most restaurants have significantly reduced price menus with evening standards of meals. Even cheaper options include fast food outlets and sandwiches from the super markets.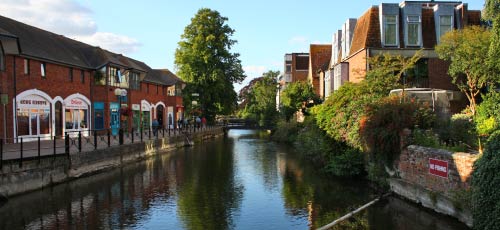 The third largest expense will be the admission into tourist attractions but Salisbury's main draw is the city itself, so the fees are only a minor expense. Stonehenge is the most expensive attraction and this combined with the bus service will dwarf any other entrance fees. Night life and drinking is on a par with other cities in England but is less expensive than London. The main saving is that the cover charge to the late license bars and clubs is either free or a couple of pounds, where as in other towns £5-10 could be charged.
Salisbury Costs and Budget Conclusion
In conclusion a budget traveler could easily survive on £35-40 a day while a mid price tourist would be expecting to pay £60-70 a day but Salisbury is significantly cheaper than London.
Salisbury Tourist Guide