London to Salisbury by Train
Salisbury is connected to London by the main south-west train line and there are multiple direct services throughout the day. This makes it possible to visit Salisbury and Stonehenge as a (long) day trip from London. This guide will detail the London Salisbury train service including timetable and prices.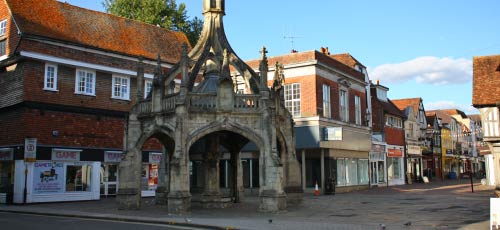 Salisbury highstreet
The London Salisbury train journey is 1hour 30 minutes and all trains to Salisbury depart from London Waterloo. A off-peak return single ticket costs £34.80 and the train service is operated by South West Trains (SWT). The first direct train departs from London Waterloo at 7:10 while the last train leaves Salisbury at 22:26. This return journey has one change at Basingstoke and takes a dismal 1 hour 43 minutes to arrive in London at midnight.
London Salisbury Train Times
There are two services per hour travelling from Salisbury to London departing at 21 and 47 past the hour (eg 11:21 and 11:47) during the day changing to 26 and 47 past the hour for the evening and 26 past the hour for the night trains. The last train is at 22:26. There are two services per hour travelling from London to Salisbury departing at 19 and 42 past the hour (eg 11:19 and 11:42) during the day and evening. The final trains are at 22:20 and 23:40. Services are less on Sunday and bank holidays so check first.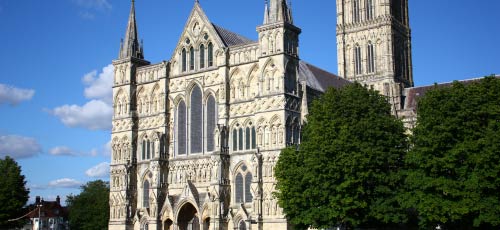 Salisbury cathedral
Ticket Price London Salisbury Train
| | | |
| --- | --- | --- |
| Ticket | Any Time | Off Peak |
| Single | £35.90 | £34.70 |
| Return | £37.80 | £34.80 |
Any Time is the name for peak travel and is for any train before 9:30
There are discounts for off-peak group travelers (more than 2 passengers), which can significantly reduce the cost of the London Salisbury train tickets. Always ask at the ticket offices as ticket machines can not provide advice.