Salisbury Market Guide
Since the city's founding in the 13th century Salisbury has grown and prospered based upon two factors; its religious importance centered around the cathedral and the twice-weekly market that traditionally brought in trade from the surrounding countryside. Modern shopping habits have altered but the market of Salisbury still thrives every Tuesday and Saturday while other town's markets dwindle.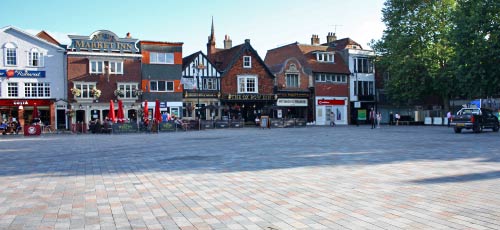 Themarket is held in the centre of Salisbury
Tourist Information About Salisbury Market
The market is held every Tuesday and Saturday throughout the year and is open during normal shopping hours from 9:00 to 17:00. Salisbury market is located in the town's central square, which during the rest of the week doubles up as a car park.
Though the market is not the largest in the country it generally has a better standard of stalls with less tact, reflecting the affluence of Salisbury. The stalls include butchers, fishmongers, specialist gifts and flowers. Salisbury never has a rushed or urgent atmosphere as the big British cities but the Saturday market has a pleasant homely buzz while the Tuesday market caters for an older clientele.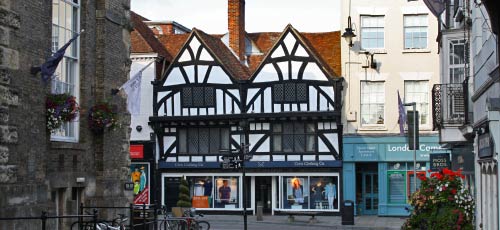 The historic centre of Salisbury
The history of Salisbury Market
The market has been held in Salisbury since 1219 with the founding of the city (and mainly the cathedral). The market was an opportunity for farmers and traders to sell their wares and goods as Salisbury was the largest city in the region. Market days were formalized in 1361 and decreed to be held every Tuesday and Saturday which continues to this day. The mediaeval market encompassed a much larger area than today's market and spread down the adjoining streets. The ancient market grouped together similar stalls and the street names reflect the goods sold, such as fish Row and Silver Street.